Mt. Edith Cavel (Alberta) Vacation Pictures
This was an excellent little hike. After a drive up the mountain you will pass a very colorfull lake.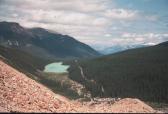 At the parking lot you can do a big loop that goes out to the small lake at the foot of the glacier or you can climb up the morain onto the cliff face; that leads you almost to the angel glacier. The climb gets harder and more dangerous the farther you go but it will give you some excellent views. Expect each hike to take at least 1 hour.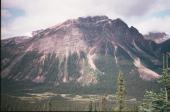 Here is a view of the Angel glacier. It is called so because it has 2 higher sides to the glacier that appear like wings.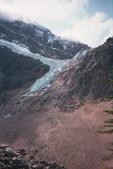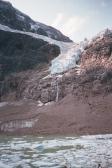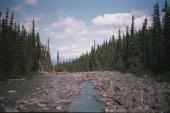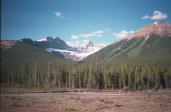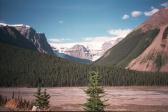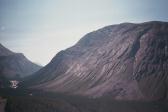 Just south of Mt. Edith Cavel, but before Athabasca falls there is a great trail that will give you excellent views for a few hours. Unfortunately I didn't note where the tail started.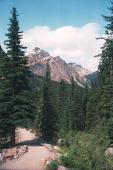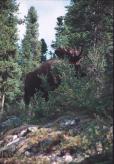 ---
Back to my home page