Eric Praetzel - Sonora Caverns - Vacation Pictures
---
Note: Sonora caverns does not allow people with tripods into their caverns with regular tours because of the small size of the walkway, the closeness of formations and the number of people on the tours.
You can sign up for a special camera tour that is something like 3 hours and $90 US. I would only find such a tour useful if I had brought full camera & lighting equpiment and had experience in similarily lit caverns. If you're going to do it - bring several rolls of film with 2 cameras (one with B/W) - and tripods that work in a narrow space. You'll need some sort of remote flash units and/or halegon lighting and/or a medium format camera (2 1/4" square negatives - ie 6x6, 6x8 or 6x9) with a lens <32mm (my preference). I used f2.8 - and you could go faster - but I would not recommend it.
I did manage to get some tripod pictures on a regular tour because I was the only person in the tour. The tour was signif. shorter than normal because of the time it took to arrange this. I would almost suggest taking the photo tour if you have your own lighting equipment because the cave lighting used is setup for viewing and not for photography.

The Sonora caverns are wonderfull. It is warm and humid and the formations are actively growing. The walls are just littered with formations. It's amazing, not in size but just in the sheer volume of formations.
Pictures
My pictures were taken using:
200 ASA negative Fuji film, f2.8 28mm lens, 20 W halegon flood light and existing lighting.
Note: The negatives are quite over-exposed with the 3 to 15 second exposure times that I used! There was also camera jitter because it was impossible to fully extend the tripod and the tripod that I was using was not the most stable.
With a similar setup I would suggest 1 to 5 second exposure times based upon distance and lighting.
---
Sonora Caverns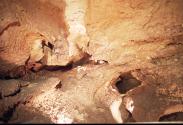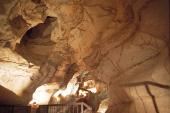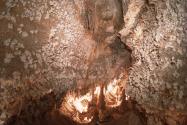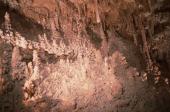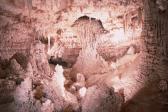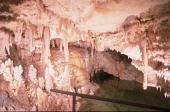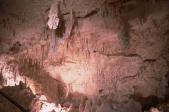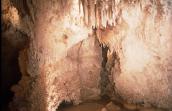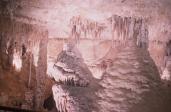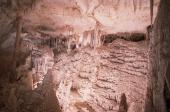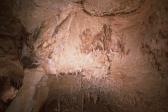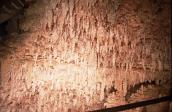 ---
Back to my home page